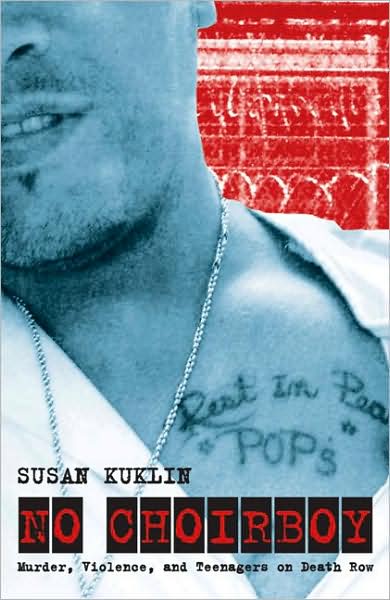 c2008
Non-fiction; Grades 9+; 212 p.
ALA 2009 Top Ten Quick Picks for Reluctant Young Adult Readers
School Library Journal Starred: Kuklin tells five stories here; four are about young men who committed murder before they reached the age of 18, and one is the story of a victim's family. Each narrative presents a picture of a troubled youth who did something he later regretted, but something that could not be undone. Within these deftly painted portraits, readers also see individuals who have grown beyond the adolescents who committed the crimes. They see compassion, remorse, and lives wasted within the penal system. Some of the stories tell of poverty and life on the streets, but others are stories of young men with strong, loving families. One even asks readers not to blame his family for his act of violence. Most of the book is written in the words of the men Kuklin interviewed. Their views are compelling; they are our neighbors, our nephews, our friends' children, familiar in many ways, but unknowable in others. Kuklin depicts the penal system as biased against men of color, and any set of statistics about incarceration and death-row conviction rates will back her up. She also emphasizes that being poor is damning once a crime is committed. She finally introduces Bryan Stevenson, a lawyer who has worked on the cases of two of the interviewees, who talks about his efforts to help those who are on death row. This powerful book should be explored and discussed in high schools all across our country.